I found this one randomly driving this morning.  I'd driven by hundreds of times and hadn't ever been in.  I asked how much for the chorizo & egg, and was answered in Spanish [Note: all discussion of the speaking of Spanish is intended to convey atmosphere, and not as any sort of qualitative measure] and then moments later in English.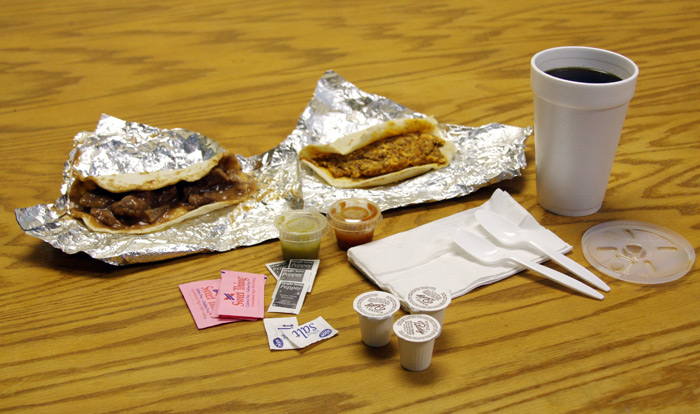 Everything about the place (except the awesome signage) seems average and I expected the same from the tacos.  They were, however, very good.  The Chorizo & Egg is among the best I've had, with a strong but not overbearing flavor.  The Carne Guisada had a slightly thinner sauce than is typical, and seemed like it hadn't been cooked as long as some – but the flavor and tenderness can't be disputed.

The coffee was average, although I was not asked what kind of sugar I wanted and they gave me the pink!  Located right off crosstown on the way to Home Depot I won't be able to avoid eating here again.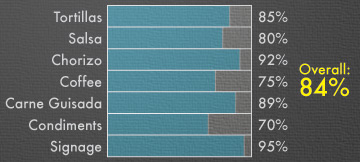 You may have noticed changes to Breakfast Taco Friday. I want to thank you for clicking out of facebook to read this review.  I wanted a little more control than facebook could accommodate.  I'm still transitioning, so expect more changes in the future.  Also, I welcome suggestions – with which you can email me at tacos@whetstonegraphics.com.