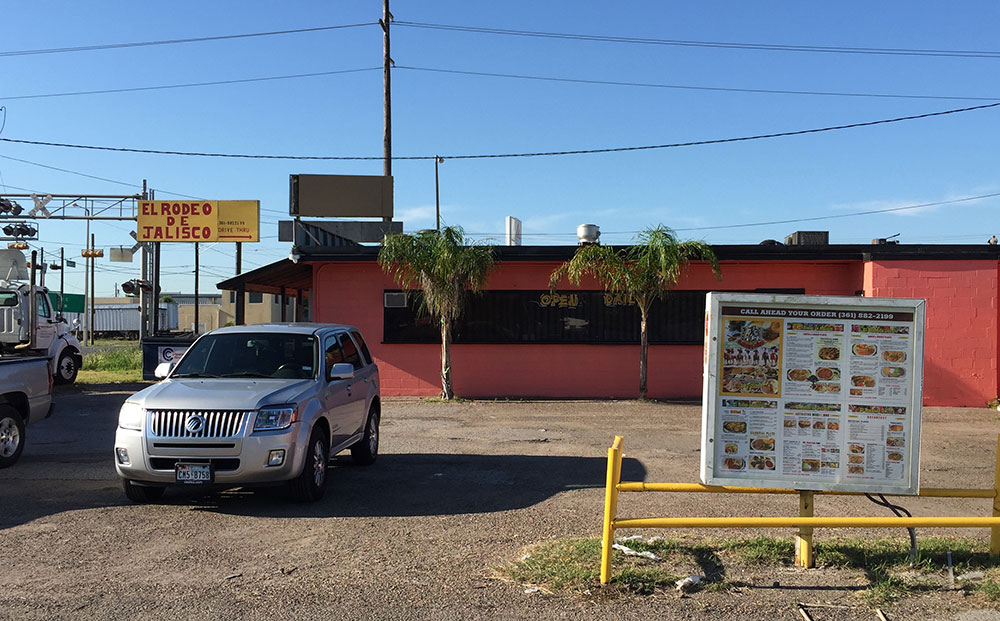 101 Old Robbstown Road, Corpus Christi, TX
I drive a city bus for a living. One of the main routes I drive is the #12 Hillcrest Saxet Oak Park. After passing by Driscoll Middle School on my way outbound I make a right turn on Russell, and there's a restaurant I've been to before right at the turn. This location has been a dozen different taquerias. You may remember it at El Lucero or Chacho's. It has most recently been occupied by the crew that used to operate out of their location on Staples. The signs are painted very badly, but the food was excellent. The tortillas, on this visit, were some of the best I've had. Soft, hot, and fresh from the placa, they were perfect. I ordered a barbacoa taquito, and a chorizo and egg. The barbacoa was great, tender and consistently tasty. It sat on a homemade corn tortilla with onions and cilantro on the side, and a pile of finely chopped fat right in the middle. The C&E was also quite good. The salsa was a jalapeño salsa with some avocado, and was hot and flavorful. My server was on her phone, but this in no way hindered her as she asked my order in Spanish, and took it down as I responded in English.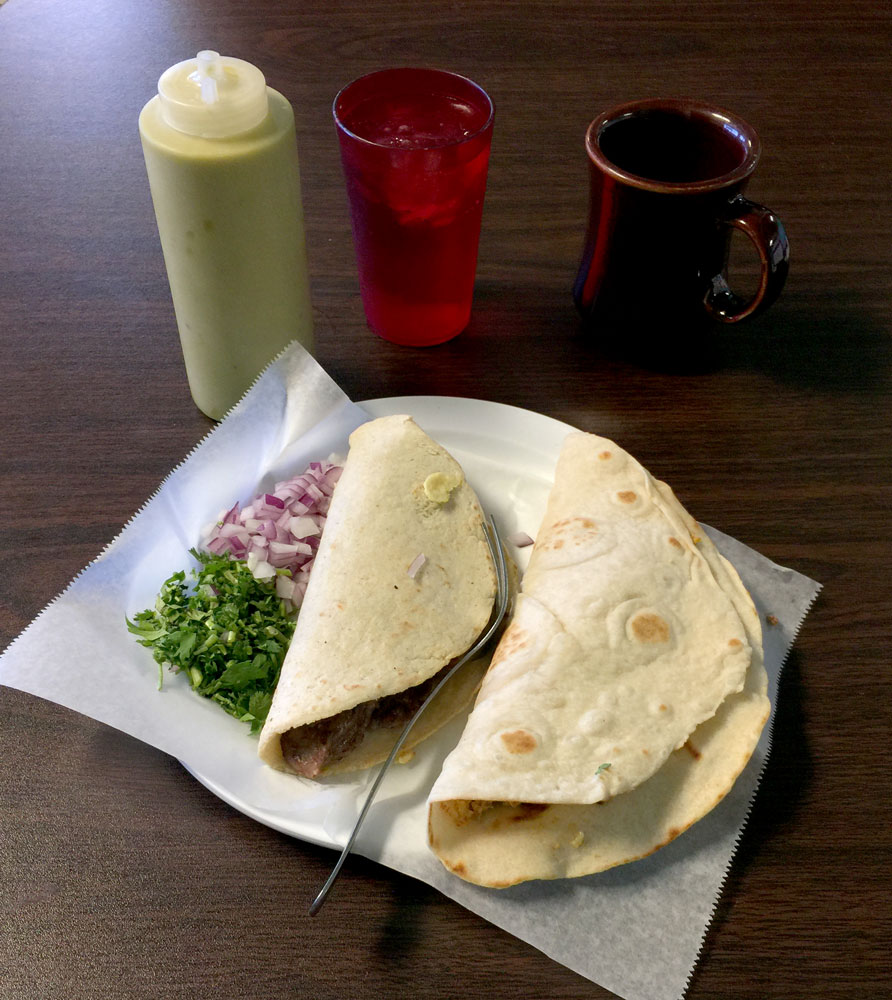 After breakfast I drove around Hillcrest. It's a neighborhood that was once a thriving area with stately houses next to more utilitarian dwellings. It was a neighborhood of colorLenders of the day provided mortgages to Blacks and Mexicans here who could not legally own homes in other parts of town. When Highway 37 was put in, it further isolated the neighborhood. Then refineries bought up huge swaths of land and bulldozed down the houses to make buffer zones, but this didn't prevent an 80% higher rate of birth defects in the surrounding area. We don't know how much of the toxic chemicals in the soil came from the adjacent refineries, but we do know they stored oil illegally in uncovered tanks for a decade. There are also elevated rates of cancer, immune-deficiency disorders, and reproductive system problems leading to hysterectomies in the community.
Now, to add insult to a long series of injuries, the new harbor bridge will be routed right through the middle of this neighborhood. This means more eminent domain, more displacement, more of the shit end of the stick. I realize this is the logical place for the bridge to go. I know the bridge will help the city, will provide jobs, tourism, access by larger vessels to the port. It will be a net benefit, but a huge loss to an already demoralized and broken piece of the city. It will be a loss that is, naturally, going to be carried on the backs of minorities.
I'm sorry to bring up something so serious in this forum which is totally flippant and insignificant. I don't mean to diminish the importance of these issues, but this is my forum. This is where I say what I think, if only to myself. Hillcrest is a tragedy and a travesty. There's no real way to un-fuck it. To the extent that I can, I apologize to its residents on behalf of my city. The Koch brothers should do the same – and they have more to apologize for, and the means to do so.
For more information on the defilement of Hillcrest, check out the Texas Observer, also their article on the Koch's. Great info is also available at the TexasHousers.net blog, and thanks to Suzie Canales for being a tough broad. Below are photos of the neighborhood for you viewing enjoyment.