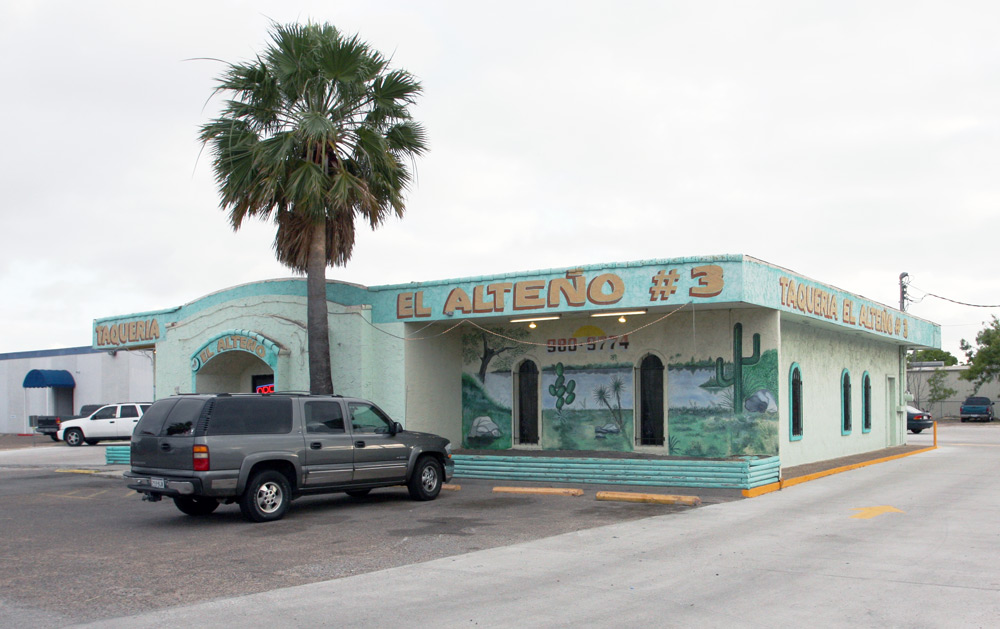 4928 Golihar, Corpus Christi, Texas 361-980-9774 Chorizo & Egg $1.10 • Carne Guisada $2.50 • Bottomless Coffee 99¢
"This indecision's killing me" was sung by Mick Jones from the seminal punk band the Clash, in a lyric in a song that transcended the prevailing socio-political ethos of the movement in favor of something personal and timeless. This feeling washes over me as I sit here. I don't know where to start, I have come up with 20 ideas to start this post and none of them wants to offend any other by stepping to the front of the pack. Just like the rest of my life, I've got so much to do I can't decide where to start.
Write, delete, write, delete. Should I write about religion? No, irrelevant. Should I write about politics? No, too depressing. How about the weight issue here in Corpus Christi? How about not, keep the readership in mind. Should I rant or should I praise. Blah blah blah blah. It's enough to drive a person up a wall. I can only imagine it's even worse for you, dear reader, as you sit trying to decide where to go for tacos.
Today's spot was recommended by Jim Halk. He apparently had no trouble deciding for us, an enviable quality in a citizen of Tacotopia as is his taste in taquerias. I was told by someone I've known since childhood the ancients recommended making a decision within the space of seven breaths. I think he ripped it from Ghost Dog, who in turn ripped it from Hagakure. In any case  using this metric I have failed at everything I've done today except for one thing: ordering tacos. I get the same thing every Friday, in order that I may establish an apples to apples comparison between every taco shop in Corpus. Finally, progress!!!
And once the crack appears in the Ice it's just a matter of prying the rest of it apart. The words start to flow, the tension eases, the arrayed obstacles start to fall like dominos. If only there were fewer of those first steps. I ordered a Chorizo and Egg, and a Carne Guisada, and coffee. Oh yea, coffee, that helps with the indecision thing too. With a little caffeine in me the haze has lifted enough to make some observations about the place – and to quit being so damned meta. Alteño #3 is stucco and tile, and you can imagine it is in Mexico if you squint your eyes right.
It's comfortable, not immaculate (that usually means the food is better) but clean, the service is pretty good. It's in an older part of Corpus, near where my mother lived as a child, and I think that makes the food taste that much better with just the thought of her proximity, even if it was half a century ago. That isn't the only thing that makes the tacos here good. The tortillas are good, with a little flour on the surface. The Carne G is a good texture, springy and dense but yielding to the tooth, and the gravy is bold but not argumenative. The Chorizo & Egg is just about a perfect balance of the two even though the chorizo itself is probably no different than that used by half the taco shops in town, and the whole thing has a nice mellow flavor that gets attention but doesn't have to ask for it. The tacos came with ranchero sauce, and the pretty waitress asked if we wanted any other salsa, to which we of course replied yes. She brought out two red salsas – one had a chili pepper flavor and the other was more fresh with cilantro and the Hat says oregano. All this and good company resulted in a decision: I like this place. I'll be back.
Oh, and we spotted this on the way out – ya gotta love Corpus.
From the Hat
Sometimes I question my sanity.  For instance, I've been trying to read the same book now for years.  A classic, the virtues of which are extolled by many a pointy-head.  You know, one of those books that you hear about for most of your life, and know you should take a look, but just never got around to it.  I decided at a Half-Priced Books one day that I was going to read Ulysses, by James Joyce.  I've read Homer's Odyssey many times in several translations, and it's always a good read – an adventure story of mythical proportions (literally).  It's a flowing tale that is not hard to understand and it's easy to put yourself in the milieu.  O Brother, Where Art Thou was based loosely on the story, there's a musical interpretation by a heavy metal band and "between a rock and a hard place" and  "She carries a torch for him" are 3200 year old sayings from the Odyssey that still work today. [Don't forget the Steely Dan song 'Home At Last' -TSH]
Ulysses is a whole other matter.  I've started it over a dozen times.  I'm currently at page 41, a record for me.  Lately, I pick it up before bed and try to get a page or two done.  For me, this thing doesn't flow.  It's not easy to understand, and I have a hard time identifying with any of the characters.  Still I nightly ram my head against the prose expecting it to suddenly become clear and make sense.  Isn't that insanity?
Some have said I'm crazy because I can't seem to stay out of school, and I'm beginning to agree with them.  University studies have always been for the most part, easy.  Not this time.  Daily, I bang my head against the science expecting it to suddenly become clear.  But In fact, this is the hardest thing I've ever done and I'm beginning to wonder if there's something in common with the Joyce novel.  Am I just getting old?  Is my current difficulty with Ulysses and University just the way of things?  I hope not.  I'm not one to crawl under a shawl in a rocker on the porch – rocking and talkin' the weather.  So I probably won't give up on either of my nemesis tasks.  I'll just have to sprinkle some easy things to do into the mix.  Like Taco Friday's feast with friends.
And this Friday was easy.  We heard the siren call of Alteno #3 this morning.  The first suitor was a beef fajita taco on a corn tort.  The beef was good and the lettuce, tomatoes and jalapeños were fresh, but the tort was the star.  Thin, yet resilient, and very full of warm corn flavor.  The other taco was a knockout – it snuck into the party dressed as an ordinary taco, and proceeded to wipe out even the memory of the previous poser from my pallet.  Piernas they called it (hog leg). It was roasted, then fried maybe?  Anyway, it was great and I had to have a few to go for those at the office.  It also was served with lettuce and tomato, but on a respectable flour tarpolean.  All of the three salsas were pretty good.  Let's see what else I can ease my way into this weekend.
Salud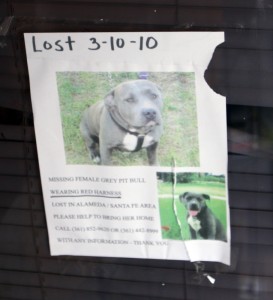 Our Taco Award Winner for this week is:
Often cast as the 'manic pixie dream girl' of American cinema folklore, Ellen Barkin has the talent and skill to wander outside of that gilded cage when she chooses, just as she did with her Marriage to billionairre Ron Perelman (no, not that Ron Perlman). More stunning than ever at 56, she has been an an overwhelming array of great movies, the first of which I saw being the Science documentary the Adventures of Buckaroo Banzai Across the 8th Dimension, but also including Diner, Tender Mercies, Down by Law, and Fear and Loathing in Las Vegas,
Offer includes 2 tacos, an audience with the 'tacoteurs,' and a free tacotopia t-shirt. Please redeem this offer at Whetstone Graphics on a Friday morning of your choice. Offer subject to cancellation by order of the wives of the tacoteurs.  Enter to win by emailing your name on the back of an autographed dvd of Mercy to tacos@tacotopia.net.