Mi Meza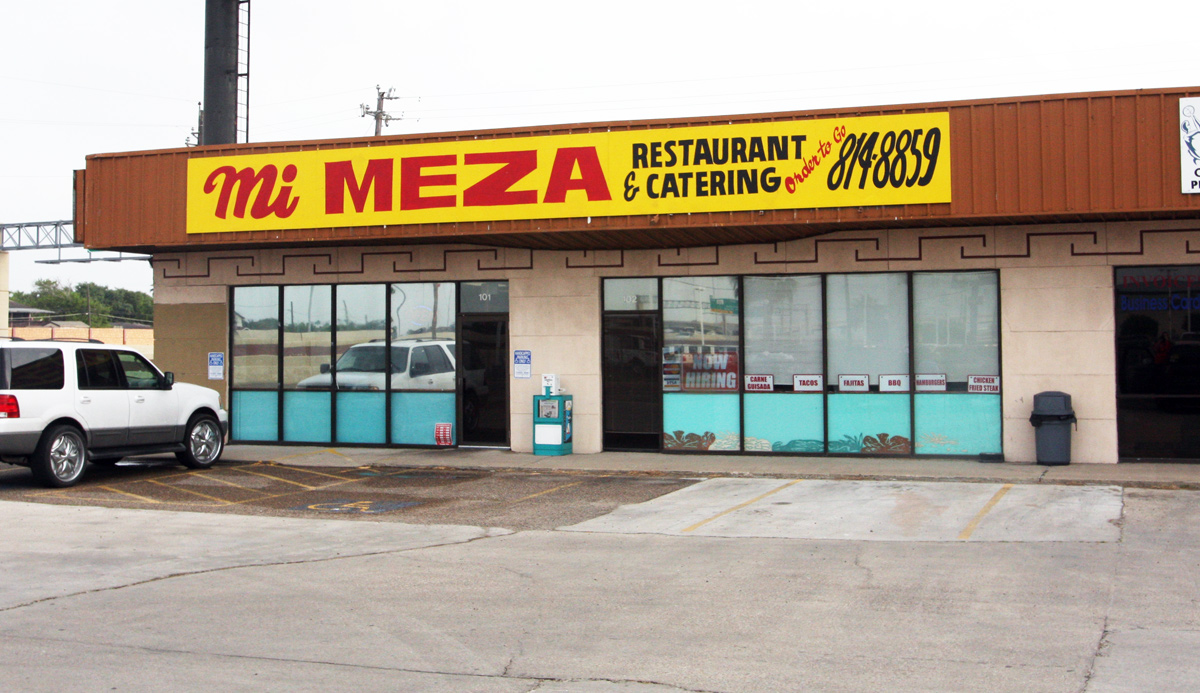 4701 Ayers, Suite 101, Corpus Christi, Texas • 361-814-8859
Chorizo & Egg $1.40 • Carne Guisada $2.15 • Coffee $1.35
Tax day is approaching, and though Summer technically begins June 20th, there were triple digit temperatures in Ctown yesterday, and steam is hanging in the air. It's the time of year when we realize our AC needs to be fixed. Where the left side of the lawn needs mowed before you've finished with the right side. And while summer here lasts for about 7 months, good tacos are non seasonal – we've got'em year 'round.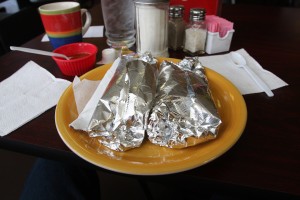 Mi Meza recently planted itself in the space formerly occupied by Hu-Dat on Crosstown. The heavily (and well) tattooed lady behind the counter said they had relocated here from a spot on McArdle with a different name, and that they needed more space. Well, more space they've got. The inside is big and pretty tidy. The service was good, and the clientelle polite. I ordered a carne guisada and a chorizo & egg. The quality of the food was about on-par with what we've come to expect in Tacotopia. The beef in the carne guisada was tender, and the gravy rich – though it was more a black pepper beef stew than a homemade cumino sauce. The chorizo & egg was good, fresh and perfectly cooked. The tortillas were fresh and hot, especially when unwrapped from their foil packages. It was a modest but earnest meal, as you would expect from a restaurant just finding it's legs. With the location of the restaurant I expect they'll do well.
Our free taco winner for this week is:
This blonde-haired, green-eyed California girl was born in Bakersfield. With her quirky overbite, cupid-bow lips and stunning features, Garner has… garnered a broad range of roles, from independent films (Thumbsucker) to respected biopics (the Aviator) to calculated corporate network tv series (Pan Am). Whether she's on stage, on tv, in the movie theater, or in music videos, you can count on her stealing the show.
Offer includes 2 tacos, an audience with the 'tacoteurs,' and a free tacotopia t-shirt. Please redeem this offer at Whetstone Graphics on a Friday morning of your choice. Offer subject to cancellation by order of the wives of the tacoteurs.  Enter to win by emailing your name in on a copy of Normal Adolescent Behavior to tacos@tacotopia.net.