2561 Agnes St.
Corpus Christi, TX 78405
361-884-7596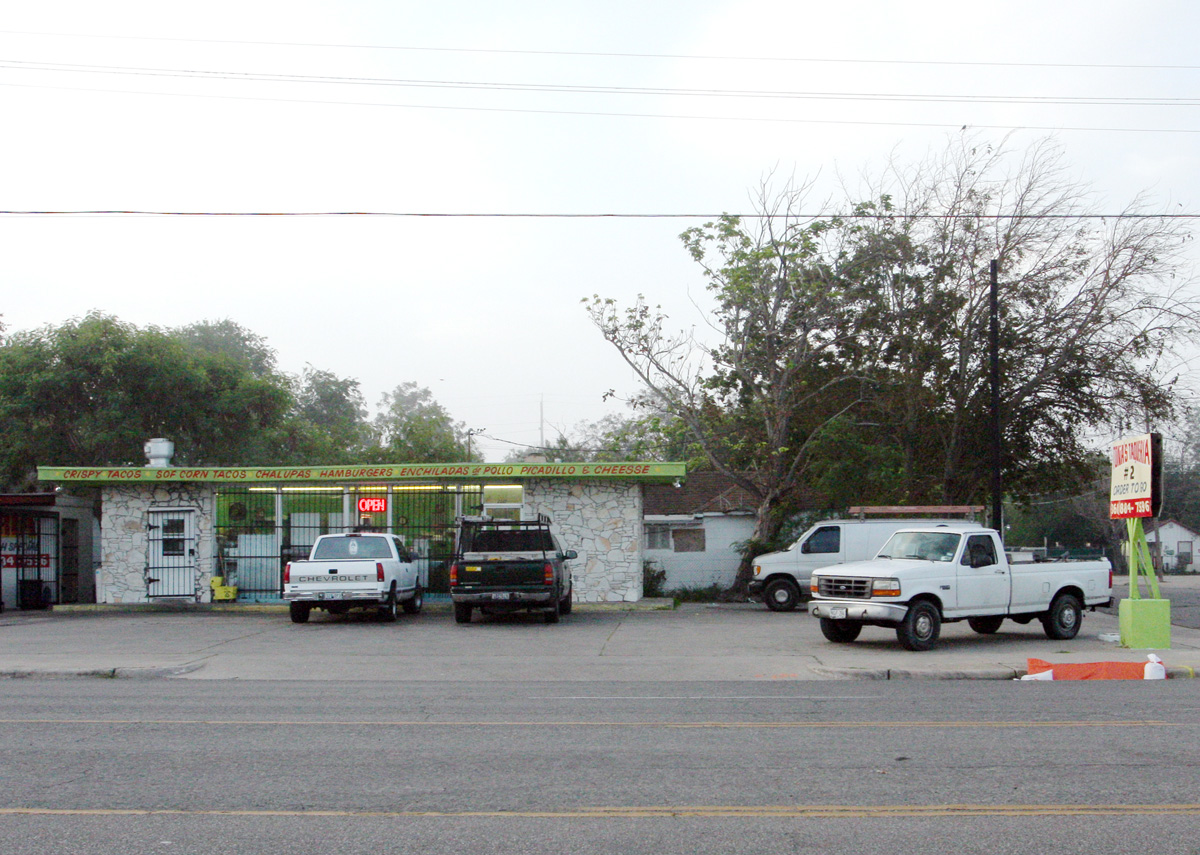 As I pass through the familiar patterns and practiced routine of my day I am scarcely aware of an entirely different world that occupies the same space.  Move one block to the west, drive an hour earlier, focus on the roofline instead of the sidewalk, and you'll see it.  The Hat and I agreed to meet at Toñia's #2 this morning and I took the Morgan exit, one exit too late.  I cut back a block into the neighborhood, and kept my eyes keen for new taquerias.  There were many old boarded up businesses, at least one had been a taqueria at one point based on it's signage but it was fenced in and chest deep in weeds, looking as if Andrew Wyeth had painted the barrio – lonely and haunted by emptiness.  I made it to the destination, and the parking lot was thick with workers in their trucks.  These guys have their own little world too.  They go to their own bars, have their own family events on weekends and hang out at their own section of the beach.  I thrive on repetition.  I find something works and I'll work it that way until it doesn't, and get better at it.  Time passes too quickly, though, when you're doing the same thing over again, and it's nice to see things you don't, especially when they're right in front of you.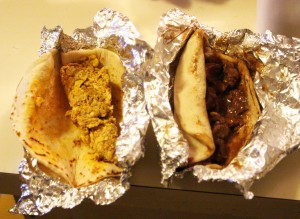 Toñia's might be one of these places, if you regularly drive down Agnes – though I get the impression many people who do might not be big readers of blogs. I make it out that way when I need some unusual piece of wood, or a weird fastener, or some angle iron and 16 gauge plate – meaning not that often. Not like people who live and work there, whose families lived and worked there, who have a rich history and stories to tell about every street in the neighborhood like I once did about the place I grew up… One of the places I grew up.
I'd been here before, back when I would put these things up as posts on facebook to mock the people I went to school with who'd moved to California and mistakenly thought they had good breakfast tacos. It was still there though the giant mulberry tree was bare this time, not like before when the sidewalk was dappled with thousands of impossibly deep purple stains. I didn't see the pretty cross-eyed server this time, but the hairnets were still on all the employees as they dished out the business from their cafeteria steam tray. I served my own coffee and Kevin paid the lady, and we went back to his place to eat after finding the only place to sit – an outside patio in a steel cage – too wet to sit on with dew.
The fare was fair, and even though the tortillas were the worst I can remember and chorizo & egg could have been called the egg that imagined it once knew chorizo, I ate both tacos (well they were tiny). The carne g was not bad really, and the coffee was decent. If you'd only ever had Whataburger's excuse for a taco this might be the best you'd ever have, but we do live in Corpus Christi, AKA Tacotopia, the center of the tacoverse.
After we hastily consumed the lot I headed back to my shop, stopping along the way to take a picture of the fog rolling around downtown. A homeless guy shuffled into my shop at 8:30 asking for some vinyl stripes to put on his profoundly soiled jacket and I obliged him, for free, in a effort to cause him to exit as efficiently and expeditiously as possible. Tom Waits put it well in Jim Jarmusch's 'Down By Law' when he said, "It's a sad and beautiful world, buzz off."
From the Hat
Agnes Street is the back door to the world.  It's not the prettiest street, in fact, it's damned hard to use the words pretty, Agnes, and street in the same sentence.  Rimmed with junkyards and recycling facilities –  it's a place where cars go to die and dead cars become iron carcasses, picked-over by hyenas looking for that no-longer-available taillight housing, or switch, or Dodge Ram Truck Dash.  If you work it, you can find a rusting hulk to represent each of the last 6 or 7 decades nestled comfortably among the thorns and snakes.  Once road-proud beauties now half-buried, raise their fists in silence as if trying to elicit a mournful cry from Charlton Heston for a world lost in time.
At least it's a peaceful end.  I'm reminded of similar rusting hulks, nigh when the earth was young, in Oklahoma, Alaska, and North Carolina.  Targets they were, for the field artillery.  They didn't go quietly.  They stood brazenly upright out in the open, giving a raspberry to any would-be forward observer willing to step up and try to give 'em a black eye.  Taking high explosive, white phosphorous, (used for equipment and facilities only, its use is prohibited on troops.), and smoke rounds ranging from grunt-carried mortars to self-propelled howitzers.  It was the eighties, so quite often the target descriptions were, "platoon of Russian Special Forces in the open", or "Soviet T72 tanks in defile", or the occasional "school bus full of armed children and nuns."  Humor was a different thing in the field.
At one post, Ft. Sill Oklahoma, on the training course where we learned to put hurt on these targets from artillery located dozens of miles away; it was a daily event when the "Gut Truck" showed up.  "Roach Coach", "Poagie Wagon", whatever you called it, you could get a sandwich, or taco (definitely not a good example of either) from this big white ford truck equipped with a mobile kitchen.  It was a paradise of donuts, chips, or any other kind of terrible-for-you junk food you could desire – located conveniently in the middle of a staged war zone.  But we were hungry, and there were tacos.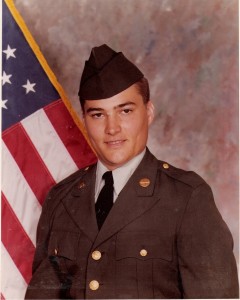 There were tacos this morning, too.  Toñia's #2 had an action station for taco construction.  The taco lady hawked her wares from behind glass – an assortment of goodies to choose from.  I had a picadillo, and a chicharrón, both on flour.  The chicharrónes were basically a soup of pig skin and onion, with a tomato base.  They were piggy, but too soft for my preference.  Not enough to put me off on them though.  But they were mighty; undiluted with eggs or other nonsense.  The picadillo was better.  It's a peasant dish of spiced ground beef and potatoes.  Toñia's offering was seasoned well with plenty of salt.  The salsa specialists out there will groan at the salsa offering.  And even a tortilla trainee would see that these tarps were not that good.  Mine might have needed a bit more time on the comal.  The coffee was good, but not never-ending.   I liked the place and will probably be back.  I was derelict in my duty by not having noticed the sliced hotdog and barbecue sauce taco.  Damn.
–Salud