I hope you can pardon the irregular schedule, tacotopia has been closed during the holiday festivities but we have not been resting – we've been quite busy with family fun, travel, and of course eating great mexican food.  I will be dropping a few supplemental updates over the next few days to give you a taste of the new year.  This first one comes from Curra's Grill, a little spot on Oltorf in South Austin.  Having grown up in (among other places) Austin, ate here back in the 80's but it was a different restaurant and I think before that it must have been a convenience store.  For the past seven years though, whenever I would come back to Austin I would stop here.  I think my friend Otto brought me here and recommended the Avocado Margarita and I've been coming back ever since.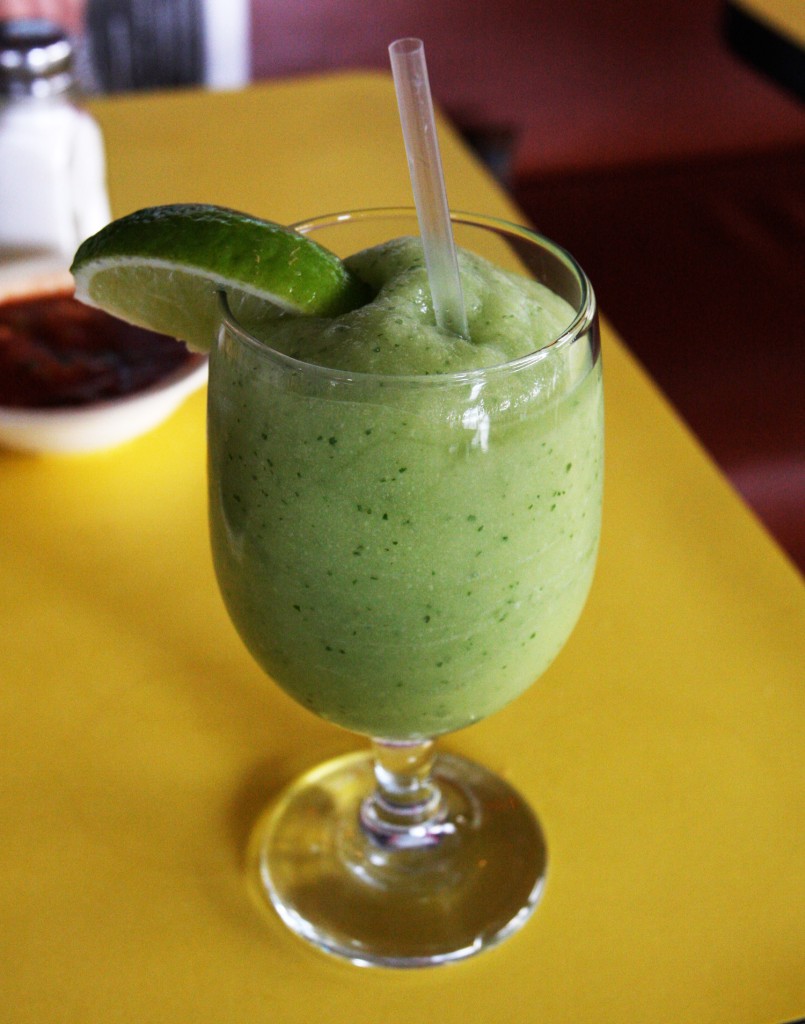 So today I took my wife to eat here.  The over the top waitress, Linda, had tight pants and strong convictions about what we should order and talked me out of the normal coffee in favor of their Oaxacan coffee.  She didn't stop there, and 'suggested' I forego the carne guisada in favor of the chile colorado – a similar dish in that it's meat and gravy.  The gravy is a rich spicy red sauce, though, and the meat is pork instead of beef.  I took Linda's advice (I don't think I really had a choice) and didn't regret it.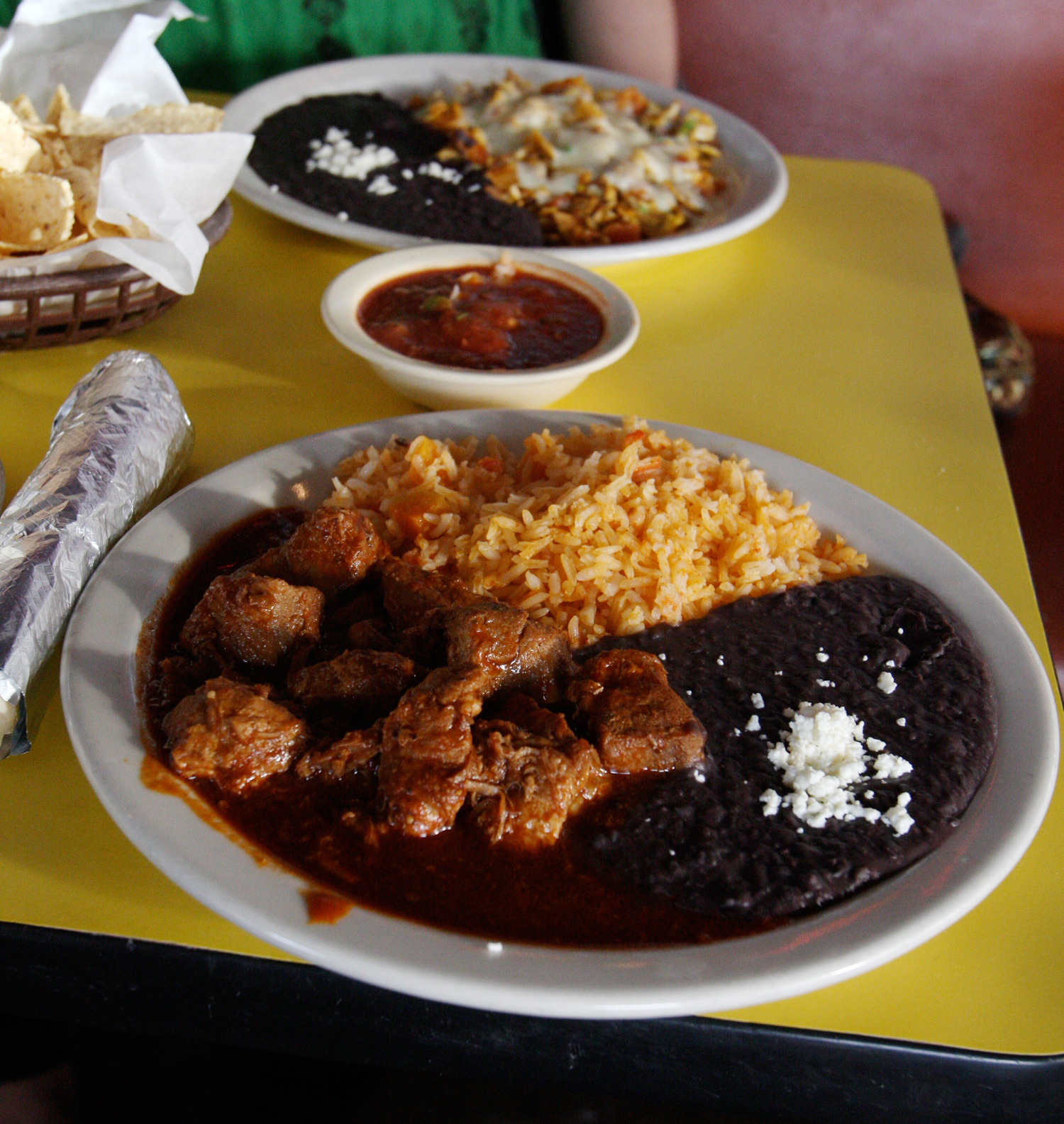 The place wasn't perfect.  We in Tacotopia, our sparkling taqueria by the sea, take homemade tortillas as a given.  This is not so here in Austin (even in South Austin) and the tortillas here were no better than you'd find in a grocery store, and not nearly as good as you'd find in a Stripes.  The corn chips, too, were inedible.  The prices were more than you would find at most of the best taco spots in Corpus.  Even the chorizo & egg if edible was only average.  The atmosphere was lovely, with local art crowding the walls, wobbly hand tiled tables, and a full bar – early in the morning.  The black bean frijoles refritos were excellent.  Two red salsas were brought to the table: a standard fresh red salsa and a salsa borracho made with roasted peppers and beer.  The chile colorado was a deep crimson and even in the leathery shelf tortilla it was delicious, bleeding from the back and making my plate look like an episode of CSI.  We finished off with the avocado margarita which sounds repellant, until you taste it.  Then you wonder why they don't have it everywhere.
So now we gather our business together to get back to our home, and to get on with the implementation of our resolutions.  It may be the margarita talking but I have real hope for the year to come, for the decade to follow.  I believe I can do the impossible – get fit while continuing to eat tacos weekly.  Fate favors the bold.  Feliz Año Nuevo.